Seating Charts
The First Interstate Center for the Arts is an iconic 2,609 seat theatre comprised of three seating levels (Orchestra, Terrace, and Balcony). Open sight lines and comfortable seats allow for an unsurpassed event environment.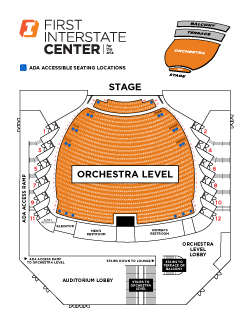 Orchestra Level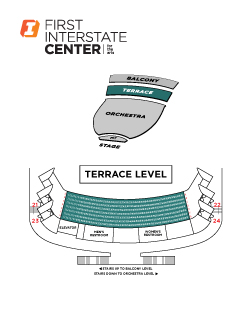 Terrace Level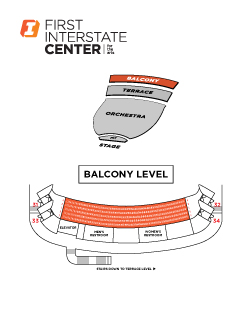 Balcony Level
Orchestra Level Seating
The Orchestra Level is all lower level seats including accessible ADA seating locations.
Terrace Level Seating
The Terrace Level sits one level above the Orchestra Level and is comprised of six rows of unobstructed seating along with two box seating areas (one on each side).