About Us
The First Interstate Center for the Arts is the premier performing arts and entertainment venue in the Spokane Region.
The First Interstate Center for the Arts (formerly the INB Performing Arts Center and Spokane Opera House), is owned and operated by the Spokane Public Facilities District (SPFD). A legacy from Spokane's World Fair in 1974, this facility has hosted everyone from Jerry Seinfeld to "Phantom of the Opera" and "The Lion King." The elegant 2,609-seat First Interstate Center for the Arts is adaptable for symphony concerts, ballet, grand opera, road shows, country and rock music spectaculars, musical stage productions, travelogues, conventions and lectures.
A legacy reimagined. The heart of this historic venue remains, but the look and feel has taken on a modern air. A $22.3 million renovation in the summer/fall of 2018 updated much of the facility. Modernized finishing elements, a guest lounge and all-new seating were the front-of-house highlights. These (and other) upgrades were added to enhance the overall guest experience and improve operating efficiency.
This most recent renovation, along with general upkeep and commitment to exceptional customer service, would not be possible without the support of our remarkable partners. First Interstate Bank has generously served as an elite partner with the Spokane Public Facilities District for years. This sponsorship provides the facility the ability to consistently provide an exceptional guest experience and maintain its standing as an artistic and cultural pillar in the community. The District greatly appreciates First Interstate Bank's commitment to this region and support of the performing arts.
SPFD Mission: The Spokane Public Facilities District's mission is to operate the finest public assembly facilities and provide the highest quality of Guest Services in a manner that ensures profitable operations and financial sustainability, returns value to the stakeholders, and maximizes economic impact to the Inland Northwest.
The First Interstate Center for the Arts is home to:
West Coast Entertainment's STCU Best of Broadway Series
A variety of music, comedy, dance and ballet performances
Community graduation ceremonies
Local performing arts events
Official Ticket Provider: TicketsWest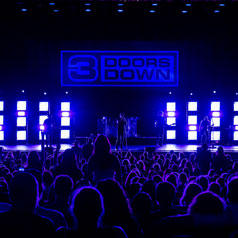 eClub Signup
Sign up for exclusive offers, pre-sale opportunities and event information coming to the First Interstate Center for the Arts.
Booking
Looking for a unique venue for a wedding/reception, corporate or other private event?
Promoter's Guide
The First Interstate Center is the perfect urban venue for your next performance. See if it's a good fit or get that essential promoter info here.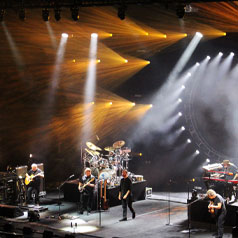 Gallery
We love our guests and performers. Check out some of our select moments together.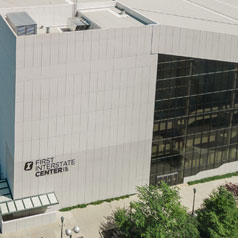 Employment
Interested in working at the First Interstate Center for the Arts?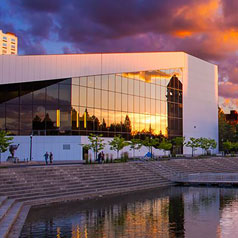 Contact Us
Have a question or concern? We would love to help.